After 10 years of city life in Lyon, I'm back in the south-west, my native region! At last I can say "chocolatine" and "poche" without people looking at me strangely and I'm delighted that people no longer make the remark "you're on holiday?" because of my Toulouse accent…
I am the mother of a little boy and a little girl who are almost 7 years apart, born in 2014 and 2020.

In love with nature, passionate about dance (which I practiced for 7 years), decoration, pastry making and travel, I like to see beauty wherever it is, to immortalize it in photos and to share it.

Hypersensitive, empathetic, with an introverted temperament, I am often overwhelmed by my emotions, mine but also those of others.
Creating, gardening, dancing, cooking, doing yoga, spending time in nature, enjoying my children and the present moment, keeps me centred.

I don't have the time to share all my life or even the will, by the way, because even though I'm a geek, from the Y generation, I need to live my life and leave my virtual life aside, to stay in the moment with full awareness.
But I am delighted with the exchanges here on the blog and social networks, do not hesitate to leave a comment or send me a message on the blog or social networks, it is also your presence and your feedback that motivates me to continue!

I often have 1000 ideas a minute, but I don't take action because I often don't even know where to start and it would take me several lifetimes to achieve everything I want to do!
I am almost 40 years old, and the desire for a professional renewal has been nagging at me for some years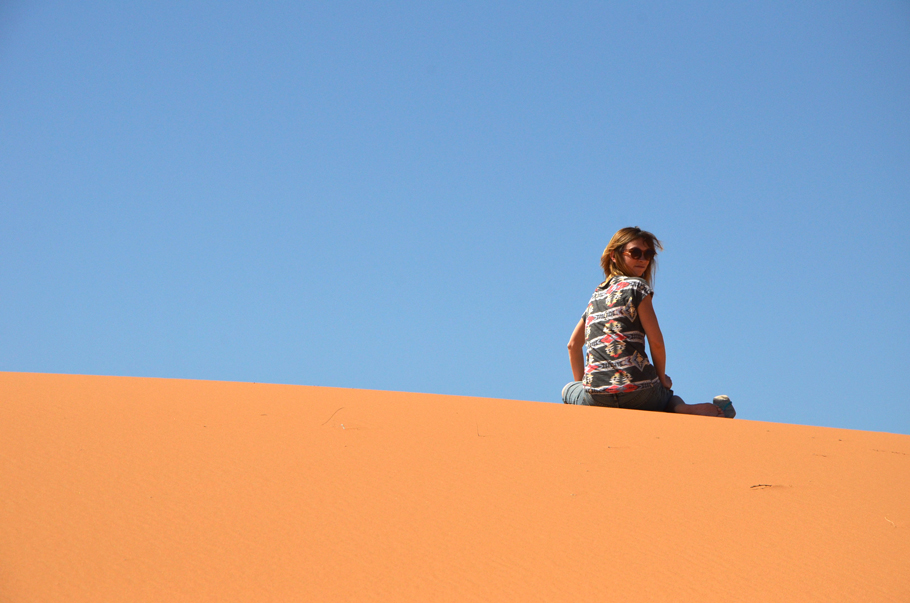 I have always loved the desert. You sit on a sand dune
You see nothing. You hear nothing
And yet something radiates in silence.
The Little Prince by St-Exupéry
People talk about the blog
See press and web publications
Contact me
Feel free to leave me a comment directly under the articles, or to contact me via the social networks (links available at the bottom of the page)
Partnerships
If you wish to work with me, whether it is for a promotion on my blog and/or on my social networks or for the creation of content on your media, contact me via this form.
I will answer you as soon as possible.

Sponsored content is always indicated by the mention "Partnership" which appears clearly at the end of the article, by one or more hashtags on social networks, such as #partnership #collaboration #sponsored #offered product
Please note that I do not exchange links or content.
Affiliation
Some links in the articles are affiliate links, meaning that if people click on the link and buy the product I present, I get a small commission on the sale.
In particular, I participate in the Amazon EU Partner Program, an affiliate program designed to allow sites to earn money by linking to amazon.com.