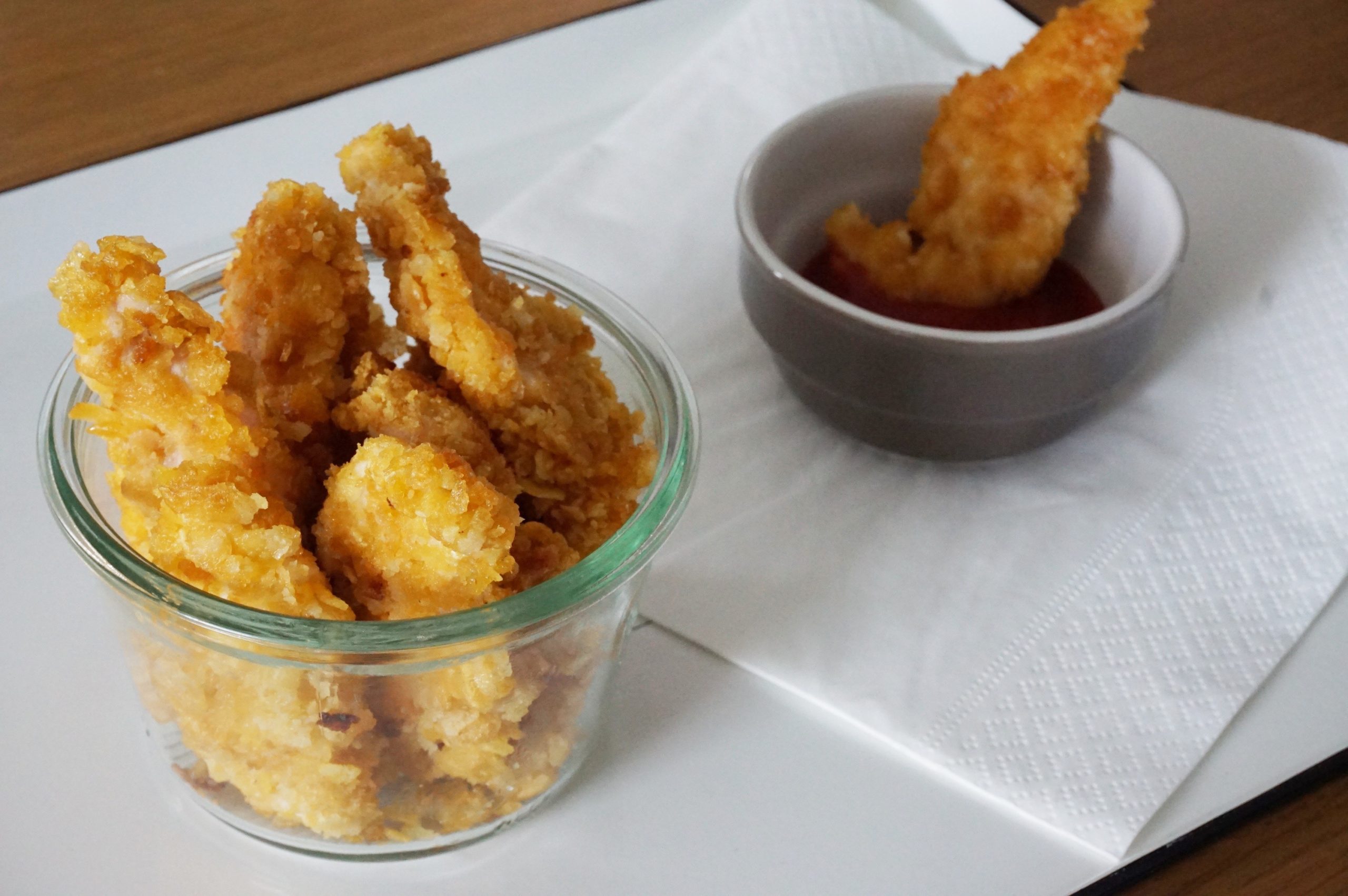 To please the children, you can make homemade nuggets, which are a hundred times better and healthier than the industrial nuggets you find in the freezer or at the Mc Do
It's extremely simple, it doesn't take too much time, just like when you make breaded chicken, you just replace the breadcrumbs with mixed corn flakes. That's what gives it the crunch.
When I make them, my son can't stop eating them! And I must admit that even I love them!
Ingredients
Chicken fillets
Corn flakes
Egg
Flour
Salt and pepper
Preparation
Cut pieces of fillet lengthwise.
Arrange 3 plates, each with flour, beaten egg and cornflakes crumbs (I crumble them in a blender to go faster, but you can crush them with a pestle, in a tea towel, etc.).
Dip the chicken pieces in the flour, then in the beaten egg and finish with the cornflakes.
Heat a little oil in a frying pan and cook the nuggets on both sides.
They are ready! You can eat them plain or dip them in ketchup or mayo, if it's homemade, it's even better!