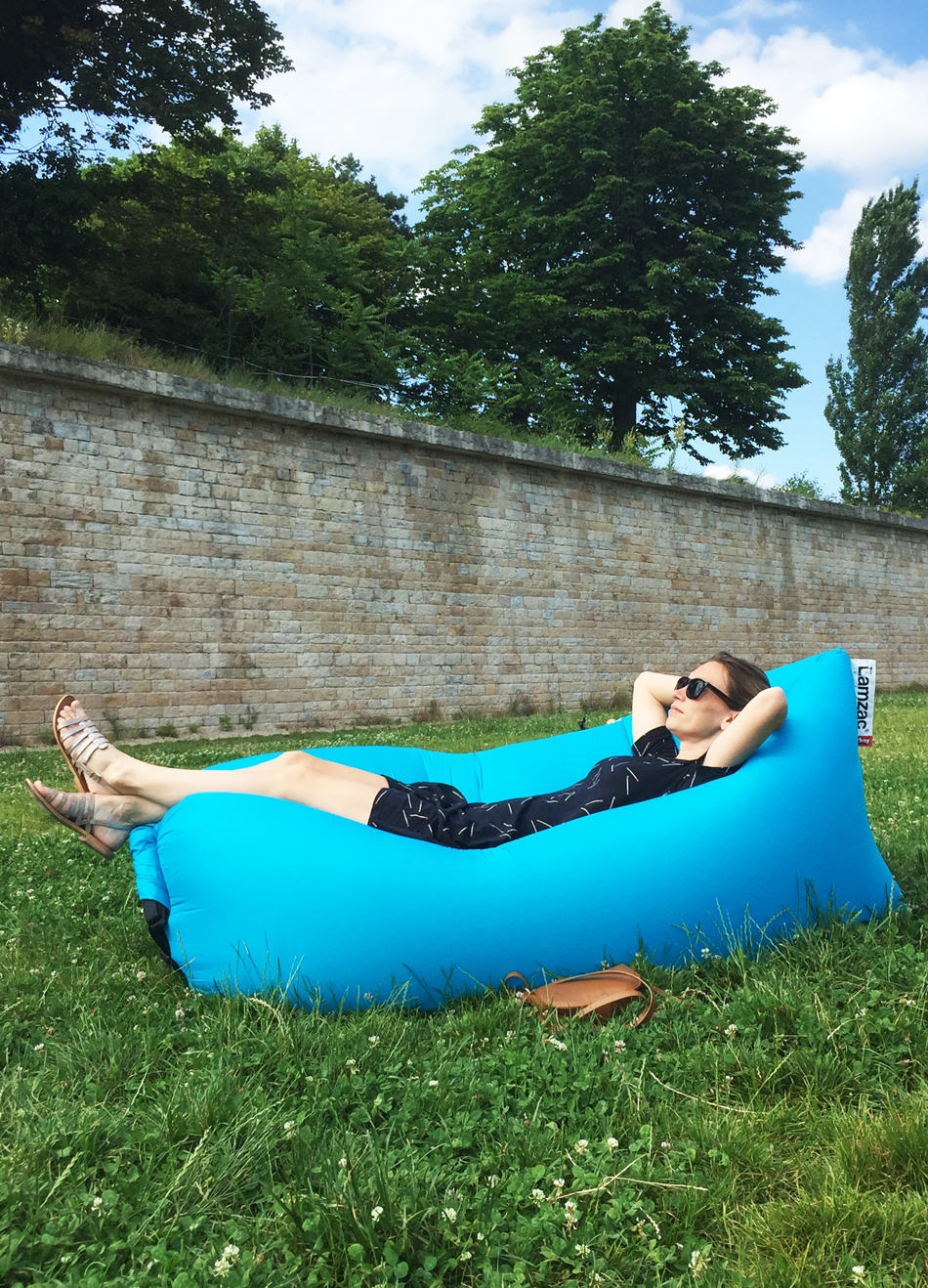 For months, my man has been bugging me to get a Fatboy footstool to chill out on our balcony, sunbathe or take a nap. Since our balcony is so small, I vetoed it! But when he told me about Fatboy's latest addition, the Lamzac footstool, I was immediately seduced by this inflatable sofa.
I tested it outside and I give you my opinion on this ultra chillax inflatable sofa mattress. An innovation from Lamzac that I'm a big fan of!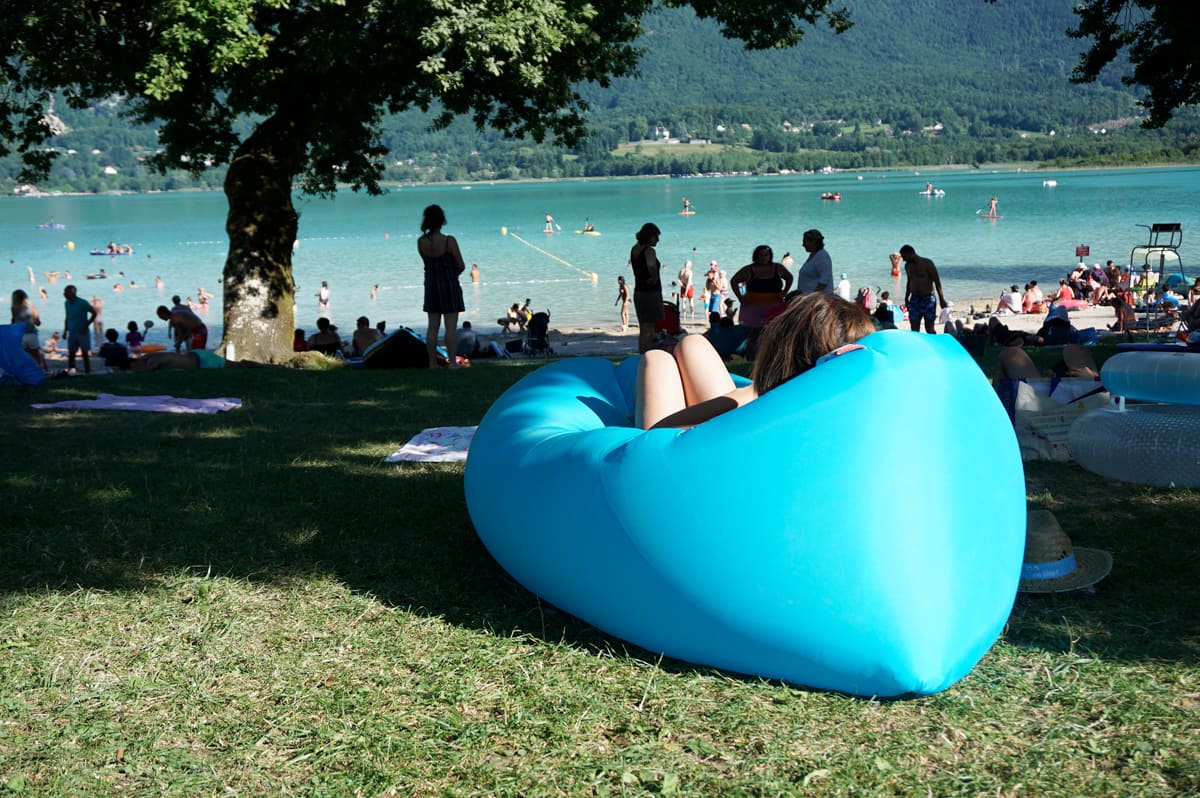 5 reasons to buy a Lamzac Fatboy
Very comfortable, once you've settled down, you don't want to get up anymore!
Lightweight, practical to store and transport with its backpack pocket.
Resistant, it supports more than 200 kg, so you can sit on it with several people! It seems to be more resistant than the illegal copies of the Lamzac found on the market.
Easy and quick to inflate. You open it and inflate it with air in one go and roll the base into a coil to close it.
A textile that is resistant to cold, heat, fire and is easy to clean.
You can take it to the park, the pool, the beach, on a trip, camping, festivals or just put it on your balcony. I think it's a great gift idea that will please anyone. I'm delighted, especially as it saves my back!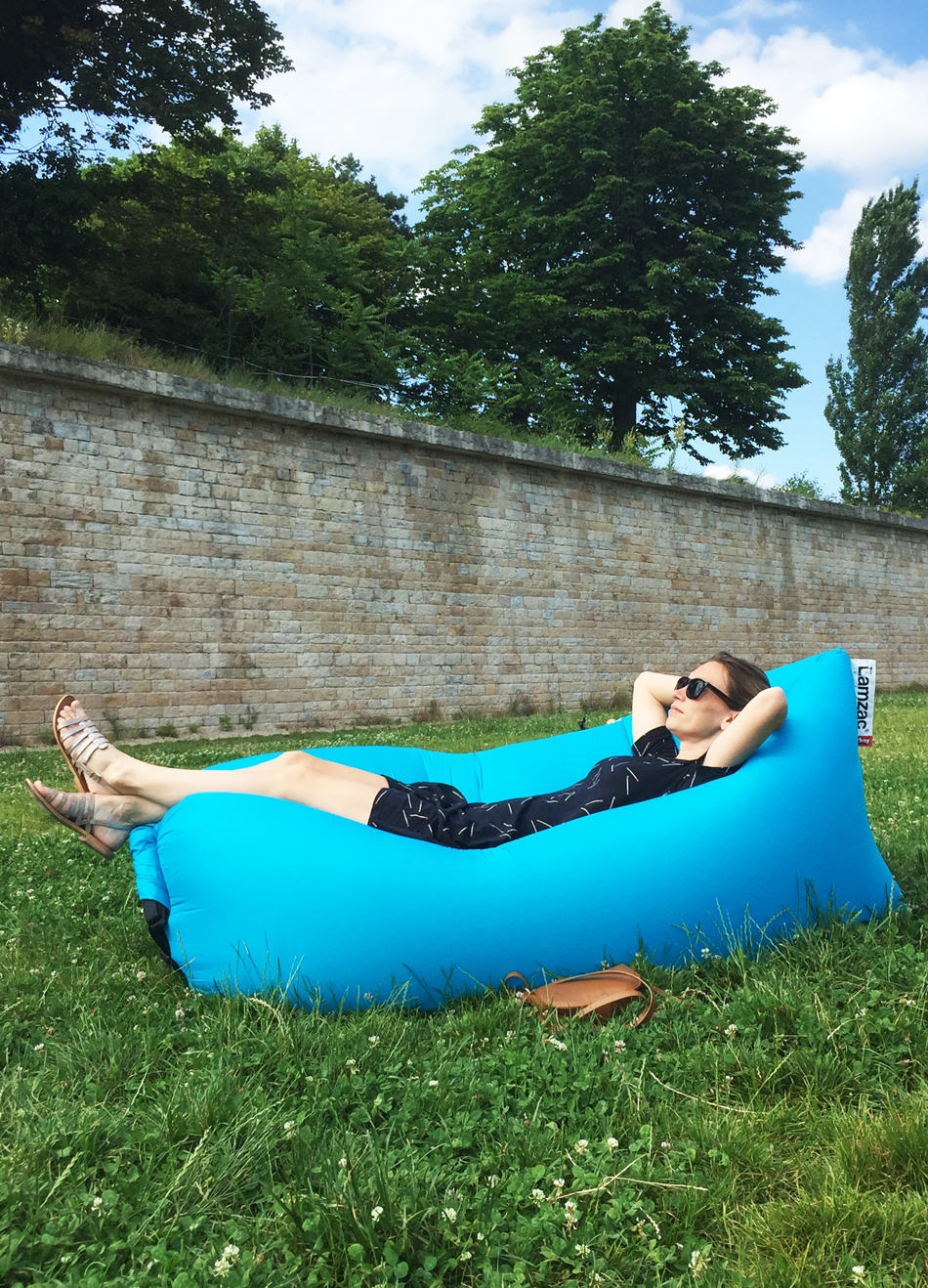 My only regret is that this marvel did not exist when I was pregnant…
What is sure is that it will accompany us to the ocean this summer ;) The problem is that we're going to argue now about who naps on it !
So tempted to have a Lamzac pouf ? ;)