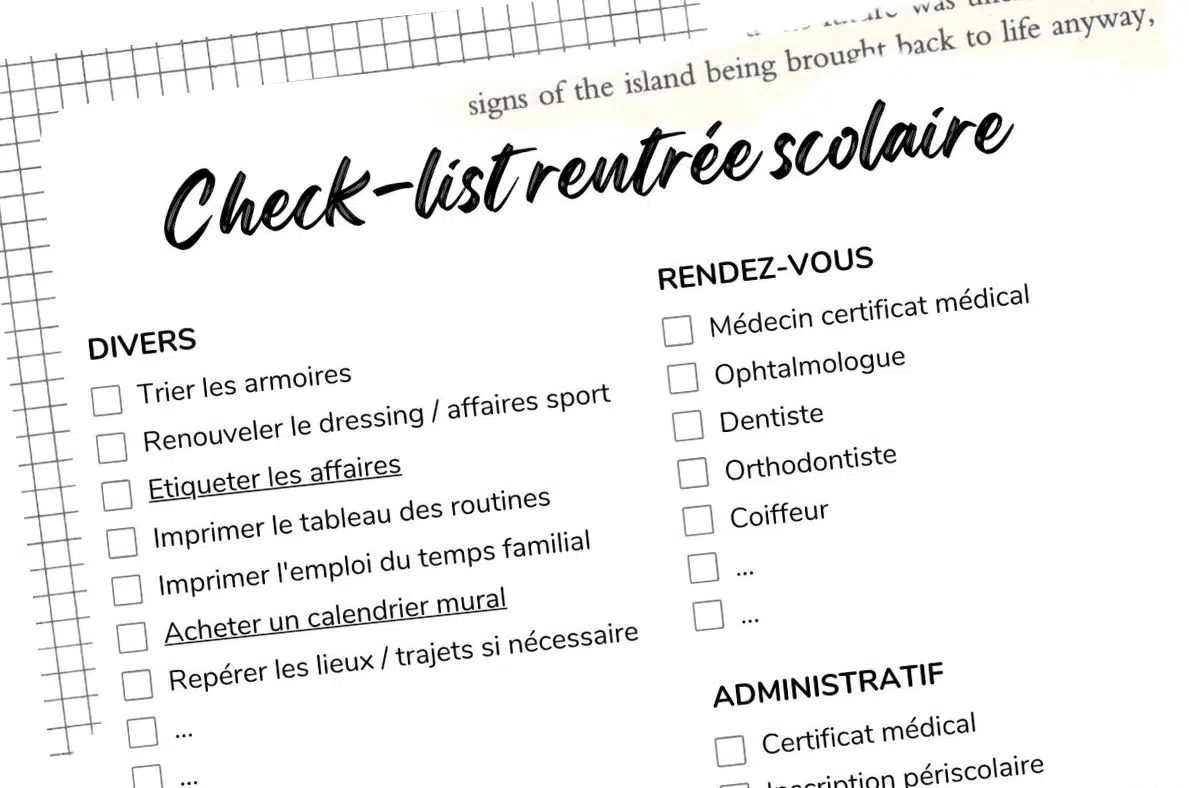 Après avoir vécu une pause estivale bien méritée et ralenti le rythme hebdomadaire, il faut malheureusement reprendre le tempo d'un autre rythme au quotidien, au mois de septembre. Et qui dit rentrée scolaire, dit organisation, réorganisation et to do list à rallonge !
Entre l'achat des cartables & des fournitures scolaires, le dressing des enfants à renouveler, l'étiquetage des affaires, les prises de RDV chez les médecins et spécialistes, la paperasse à remplir, il y a de quoi être parfois découragé(e) et démotivé(e), surtout si on est une famille nombreuse…
Je vous ai donc concocté une to do list à imprimer pour être sûr(e) de ne rien oublier. Plus on s'organise, plus on allège le stress de la charge mentale, qui revient encore trop souvent sur les épaules des mamans malheureusement…
Et si cela n'est pas encore fait, n'oubliez pas d'acheter votre agenda papier qui vous aidera à tout noter.
Télécharger la check-list de la rentrée scolaire de septembre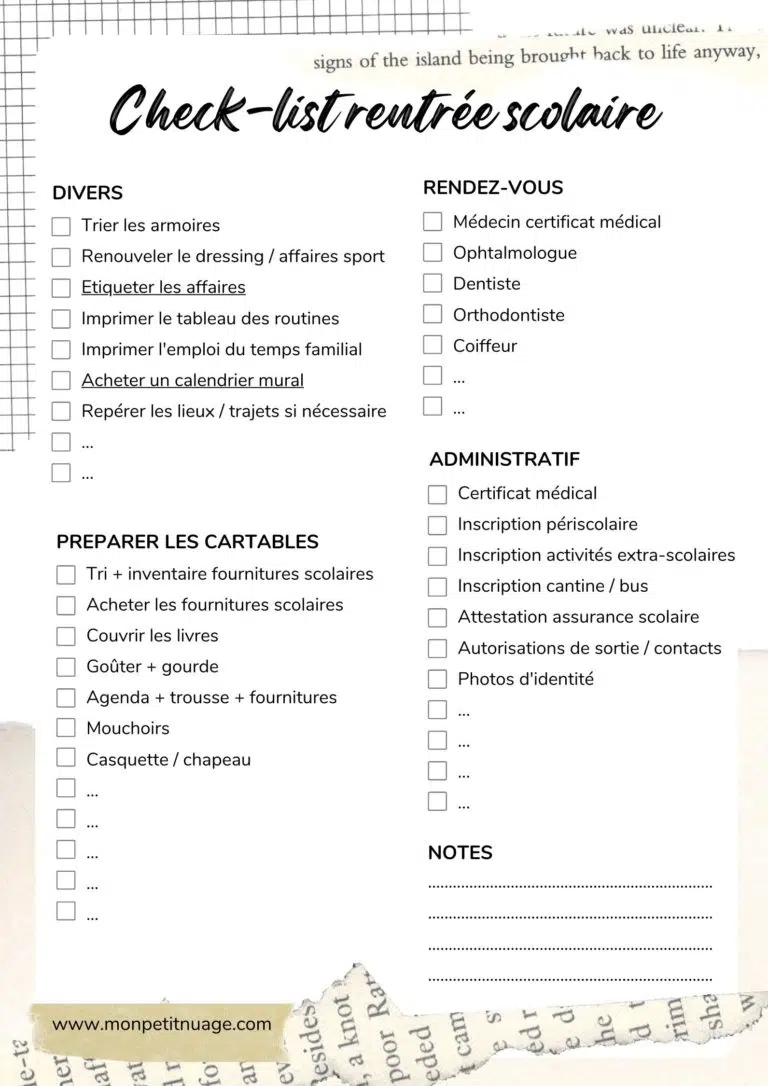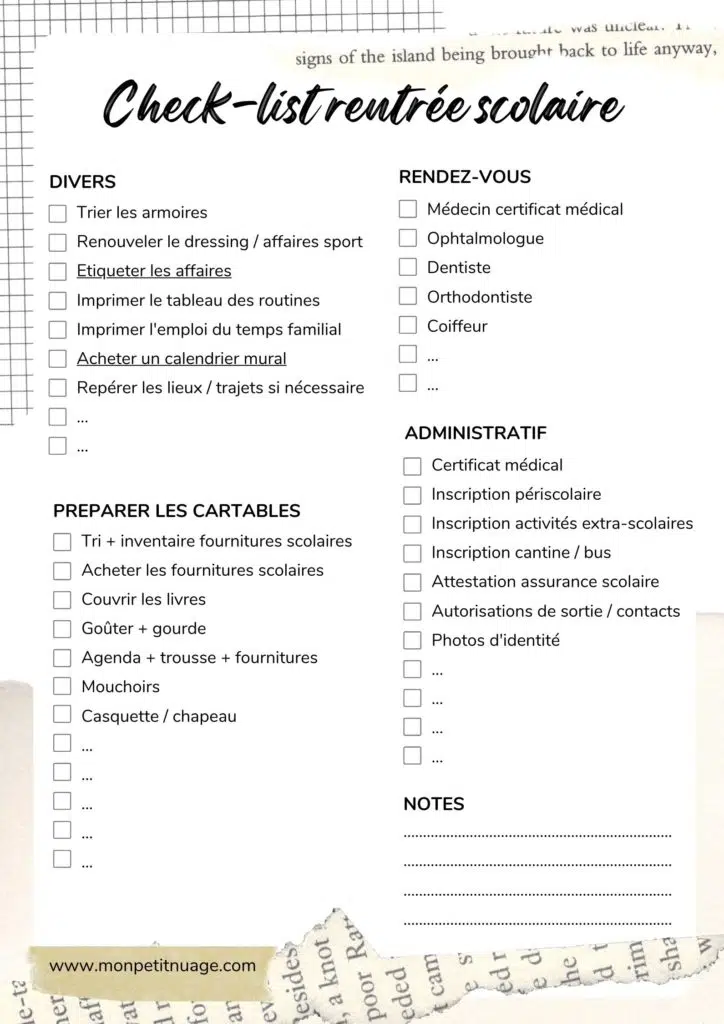 Et si vous souhaitez vous organiser côté cuisine, je vous conseille ces 2 articles :